About Our Sponsors

Metal Supermarkets is the world's largest supplier of small quantity metals with over 85 brick-and-mortar stores across the US, Canada, and United Kingdom. Metal Supermarkets stores sell a wide variety of metals including Aluminum, Hot-Rolled Steel, Cold-Rolled Steel, Stainless Steel, Alloy Steel, Galvanized Steel, Tool Steel, Brass, Bronze and Copper.
At Metal Supermarkets, you can get any metal, cut to size and ready fast! Find a store near you

Founded in 2011 and operating from its UK modern manufacturing and office facilities in Needwood, Staffordshire, Swift-Cut Automation Limited is well known for the design, manufacture, supply, installation and technical support of a wide range of industrial CNC plasma and waterjet cutting machines. Swift-Cut offers a full, turnkey solution for of supply, installation, technical support and training of machines with remote, on-line and telephone support 24/7, 365 days a year.
Learn more about Swift-Cut products and services

Since 1976 Cosen has been one of the world's leading band saw manufacturers and providers of cutting solutions and technologies. With over 140 models offered world-wide including vertical, horizontal, miter-cutting, NC & CNC automatic and customized band saws, their diverse cutting abilities serve numerous industries such as construction, automobile, transportation, wind power generation, and more.
Cosen is proud to offer saws tailored to hobbyists and enthusiasts. Learn more about Cosen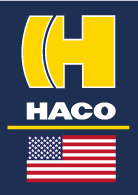 Haco's core business is in shears, press brakes, and most recently, a fiber laser line. Haco shears have become a market favorite. Our HSLX guillotine shears are known for their robust construction and affordable price. The basic, TS model, gets the job done and the HSLX model will not disappoint, with the many accessories we offer. Haco machines are affordable, long lasting, and cut down in production time. Haco Atlantic has a well stocked parts department in the U.S. and an excellent, well trained, service team, conveniently located in Houston, TX.
Haco now has companies in more than 10 countries. Learn more about Haco