About Our Sponsors

Metal Supermarkets is the world's largest supplier of small quantity metals with over 100 brick-and-mortar stores across the US, Canada, and United Kingdom. Metal Supermarkets stores sell a wide variety of metals including Aluminum, Hot-Rolled Steel, Cold-Rolled Steel, Stainless Steel, Alloy Steel, Galvanized Steel, Tool Steel, Brass, Bronze and Copper. Over 250,000 customers trust Metal Supermarkets to get the metal they need, quickly and easily. Metal Supermarkets stores offer production cutting, shearing, delivery and have no minimum order quantities, so you never have to buy more metal than you need.
At Metal Supermarkets, you can get any metal, cut to size and ready fast! Find a store near you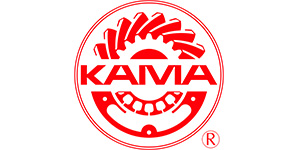 KAMA Bandsaws began selling in North America in 1997. In the intervening years, the KAMA name has become synonymous with European quality, precision and long lasting durability in the field of horizontal bandsaws. With a range of 8 machines, 4 bench top and 3 stationary, KAMA bandsaws are widely regarded as "best in class" in the under 8" market. The accuracy of the cut rivals that of a cold saw with twice the capacity and 1/3 of the cost. A competent technical staff (we have no salesmen) is available for all current and future customers to discuss their needs. Backed by a large U.S. inventory of spare parts and blades, KAMA users can rely on support for their machines, year after year
Metal My Way fans contestants can get 10% off KAMA machines or accessories. Learn more about KAMA



Founded in 1976, Cosen Saws is one of the world's leading band saw manufacturers with a vast product line and global sales network. Cosen's North American offices and warehouses are located in Charlotte, NC. From there, the company provides an extensive selection of service replacement parts and local machine technicians. Cosen's warehouse inventory contains over 150 new machines in stock, ranging in capacity from 8 inches up to 80 inches. With supporting cutting technology such as V-Drive, Mechalogix, and Q-Cut, Cosen's mission is to help customers find the right cutting solution for their applications and to assist them in reaching the Pinnacle of Cutting Performance.
Metal My Way fans are eligible to receive 10% off select models through July. Learn more about Cosen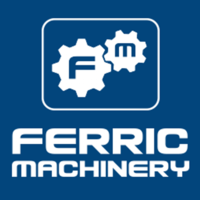 Ferric Machinery was founded in 2008 by experienced people in the fabricating machinery business. Every one of them is an expert in their field and is able to give the best advice on fabricating and metalworking machinery. Buying machinery is an important investment for your company and we are here to help you make an informed decision. Ferric Machinery's mission is to provide our customers with the best solutions for their machinery needs at the best price possible, and this backed with dependable service.
Learn more about Ferric Machinery